What IS that strange stuff in fruitcake? I realize I'm in the minority in enjoying this seasonal treat. However, classic fruitcake isn't the only kind one can make.

Even diehard fruitcake-haters probably will enjoy this version made with actual, identifiable and healthy fruit and nuts. Real Fruitcake!
Click Image for details or to order!
The first time I served this soup to my grown son, Mark, he said it was the best soup he had ever tasted. I took this declaration with the proverbial grain of salt, until he added, "It almost made me cry when I took the first sip!" For the interesting history, and the recipe, go to Italian Wedding Soup. Easy and great for chilly days, and full of healthy ingredients.
No Limits! Stock up! Click image for details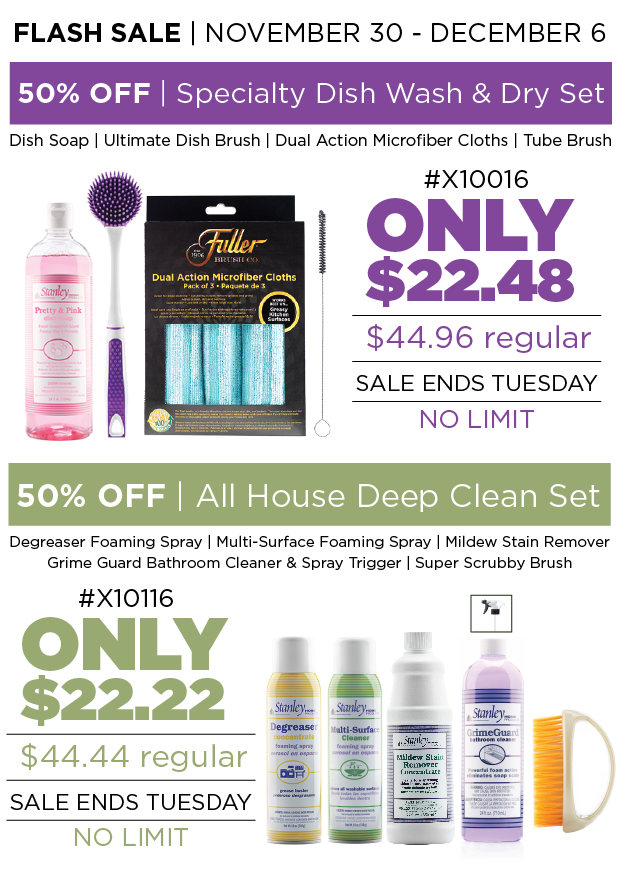 Try the

Microfiber

(19410N)Reinforced Cleaning Cloths; get a pack of 10 for only $4.00 with any order of $40 or more. Be the first to try them, and you'll love to give them for gifts later in the year!

Leftovers from Thanksgiving? Even people that normally refuse sweet potatoes may enjoy this version, and it's easy to fix. Extra flavors are due to some unusual additions! Sweet potatoes are high in nutrition and cheap as well - a bargain all around. Sweet Potato Whip

From author (and more) Cynthia Macgregor, another message of advice for a more fulfilling life: Don't Cry Over "Spilled Yesterdays".
Can dog see angels? Here's a surprising story about "Bear", a HUGE Doberman. He's pictured here when he was a young dog, with his owner, my daughter Cathy.

The weather is finally cooling off, and it's time for comfort food. Try these easy Baked Beans from Virginia Wiedemann

, they only take minutes to put together and the rest is baking time. Relax and enjoy!
From author (and more) Cynthia Macgregor, a message of advice for a more fulfilling life: Don't color inside the lines!

Delicious fresh strawberries contain healthful benefits, along with great taste. They're an excellent source of Vitamin C, contribute dietary fiber and are sodium free.
For breakfast, lunch or brunch, try a delicious and dramatic Strawberry Sundae Salad!


Are we really facing a new kind of war - climate change? Read Cold War.
Here's a great Autumn dish; Succotash. I often eliminate the frozen corn and canned limas in favor of three cups frozen limas, boiled as per pkg. instructions and drained, to make a higher protein but savory meal.

Recipes for Halloween:
Black Mess: this gelatin dessert is a great choice for Halloween, but it tastes good anytime and is nutritious, too. Tell the kids that the grapes are eyeballs.